Holy Name Council #4602
Knights of Columbus willing to help!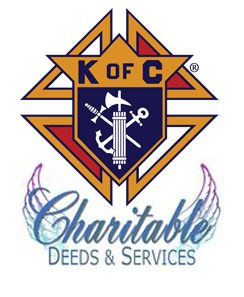 Council #4602 will run ERRANDS (groceries, medication and post office pickups, etc.) for those who can't venture out. Call Ken Maleski at 814-758-5377
Financially challenged families in our area (no unemployment for a month) are hurting. Charitable Deeds & the K of C have teamed up to shop & deliver 18 items  ($85-$100) to family's doorstep.
They must reside in the Emlenton, Foxburg, St. Petersburg, Knox, Callensburg, Parker, Bruin, Karns City, Petrolia, East Brady, Sligo, Rimersburg Areas.  All requests go through Ken Maleski (814-758-5377).  Service began today (April 11th). 3 deliveries today.
Ken Maleski, Grand Knight – 814-758-5377
If you're interested in becoming a Knight, click HERE!